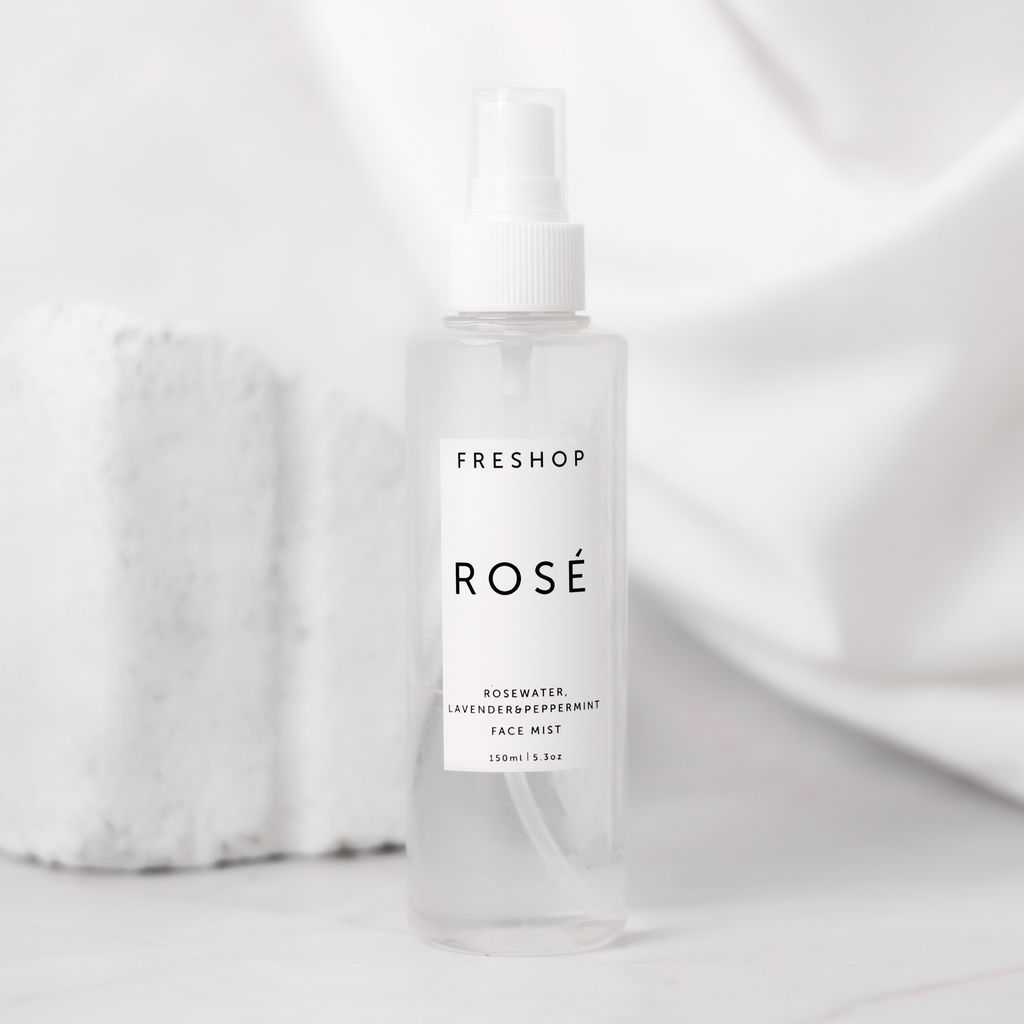 Description
Made of pure rosewater, glycerin, lavender and peppermint
For all skin types
Moisturize skin and freshen up your skin
Acts as a makeup setting spray
Hydrates, revitalizes and moisturize skin.
Heal scars and wounds
Cool the skin
Maintain your skin PH balance.
Giving instant glow to your skin.
Prevent acne
Scent: Rose
Texture: Liquid, refreshing minty mist
Key Ingredients
Made of pure rosewater, glycerin, lavender and peppermint and Sodium Benzoate
Pure Rosewater
Rosewater helps maintain the skin's pH balance, and also controls excess oil, has anti-inflammatory properties that can help reduce the redness of irritated skin, get rid of acne, dermatitis and eczema
Rose water helps hydrate, revitalise and moisturise the skin giving it with that refreshed look.
Due to its antibacterial properties, rose water also aids in healing scars, cuts and wounds.
The antioxidant properties of rose water help to strengthen skin cells and regenerate skin tissues.
Due to the astringent like properties it possesses, rose water helps clean pores and tone the skin. Applying rose water after steaming tightens capillaries, reduces redness and blotchiness.
It also helps aging skin, keeping fine lines and wrinkles at bay.
Glycerin
Glycerin is used in almost every other beauty/skin care products. It is a viscous and oil like liquid though it's not oily. It absorbs very well into the skin. The best thing about glycerin is that it moisturizes the skin without making it oily. Glycerin keeps you skin hydrated and moisturized by attracting moisture and water towards skin. It also help your make up stay and last longer.
Peppermint Oil :
aid in oil secretion in skin, therefore preventing acne and acts as an excellent toner. Its also give a cool and menthol feel on skin.
used to treat various skin disorders such as acne, wrinkles, psoriasis, and other inflammatory conditions. It is commonly used to speed up the healing process of wounds, cuts, burns, and sunburns because it improves the formation of scar tissues.
Sodium Benzoate (natural preservatives)
found naturally in cranberries, prunes, plums, cinnamon, ripe cloves, and apples and used as a preservative in cosmetics and personal care product formulas as a fragrance ingredient, masking ingredient, anti-corrosive agent, and most frequently, as a preservative. As a preservative, it prevents bacteria and fungi from developing in products and formulas and changing their compositions
Weight
Directions to use
Spray directly to your face
Can be use after make up as a makeup fix
Or use as a toner